Garden of Motive Power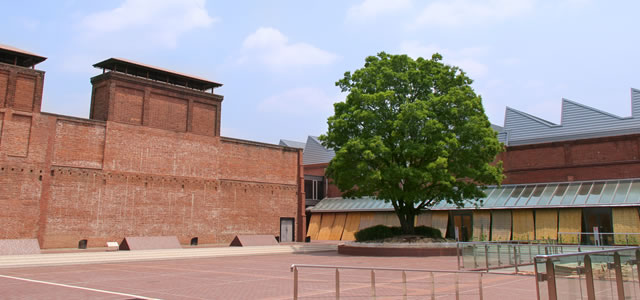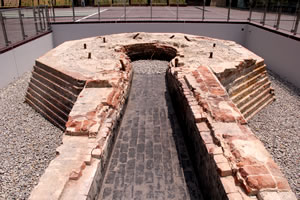 There used to be a steam engine that supplied motive and electric power in the Garden of Motive Power when the factory began its operation in 1914. The vestige is shown by the red bricks piled at the exact place. There also used to be a bale breaking room where raw cotton bales that were sent to the factory were broken (opened and loosened from the hard-packed layers of cotton-bale), a cotton blending room where different kinds of raw cotton were blended, and a cotton scutching room where cotton fibers were beaten loose. The structure that rises higher on the north is a dust chimney from which cotton dust from the blending and scutching rooms was discharged out.
The remnants of the base of a smoke chimney from which the smoke from an electricity-generating steam engine was let out.