The Purpose of Establishment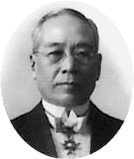 The Toyota Commemorative Museum of Industry and Technology, founded in a joint creation of the Toyota Group companies, uses the location and buildings of a pilot factory built in 1911 by Sakichi Toyoda to research and develop automatic looms.
The museum was established to enable broader access for the public to the historically important red-brick building and help promote healthy development of society, while preserving the site as an historical asset for the group.
The Founding of the Museum and Core Philosophy
The Toyota Commemorative Museum of Industry and Technology was established in June, 1994, in Sako, Nagoya Nishi Ward. The museum's mission was to systematically introduce the history of Japanese manufacturing technology to those who will be responsible for its future development. The museum exhibits textile machinery, which was one of the core industries that helped build modern Japan, and the evolving world of automobile engineering that continues to drive the country's development. At the same time, the museum preserves, in its original form, the Sako Plant of Toyoda Automatic Loom Works, Ltd. (transferred from Toyoda Spinning & Weaving Co., Ltd.) as a part of our industrial heritage.
Sakichi Toyoda devoted his life to developing looms. His oldest son Kiichiro Toyoda adapted and developed the loom technology to build automobiles and founded the Toyota Motor Corporation. The Toyota Commemorative Museum of Industry and Technology is a cultural institution guided by the following core philosophy: the museum strives to communicate to society the importance of monozukuri ("making things"), to which Kiichiro Toyoda devoted himself as he worked to build a domestic automobile industry, and the "spirit of being studious and creative", as recorded by Sakichi Toyoda in his Invention Journal.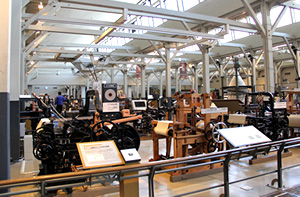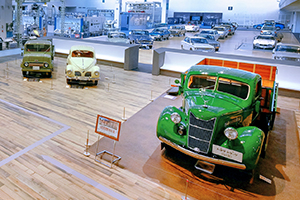 The Birthplace of TOYOTA
We introduce the place where the Toyota Group had its origins.
Core Philosophy Symbol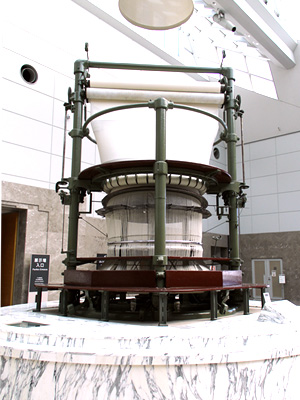 In the lobby of the Toyota Commemorative Museum the Circular Loom, that symbolizes the museum's core philosophy is displayed as a dynamic exhibit.