School Visit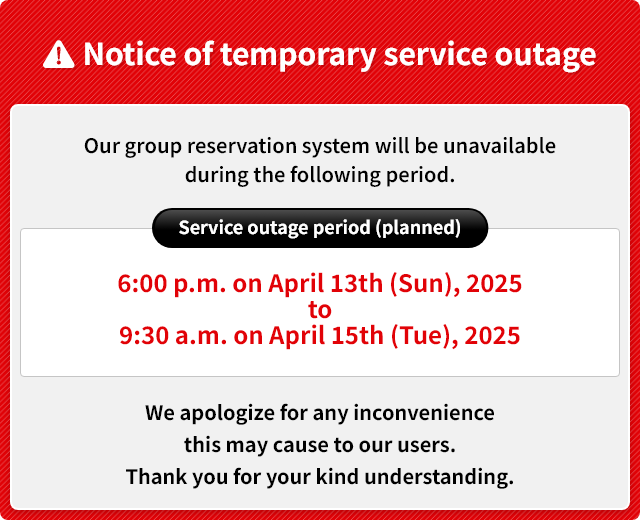 Group appointments for the Toyota Commemorative Museum for Industry and Technology are accepted on the home page of this site.
Please be aware in advance that reservations should be made from the first day of the month that is three months before your visit to up to four days before your visit.

* Please consult with the contact below if it is fewer than four days before your visit.
Contact to the reception group
TEL 052-551-6115 FAX 052-551-6199
ukeire@tcmit.org
* Please use this application form only if you cannot make a reservation through the website.
Download Application Form
Service
Discounts are available.
Half price (250 yen) for university students, free for elementary, junior and senior high school students and teachers.
Up to five teachers may make a pre-visit inspection at no charge.
Groups may use a hall at lunch time, at no charge. Available only on request, subject to room availability.
* Visiting groups should inquire and apply to the reception group in advance.
---
Experiential Learning Program for 5th Graders
We created an experiential learning program to show an automobile manufacturing industry about which 5th graders study.
Click here for details of the experiential learning program.
---
Lockers (luggage baskets) available for groups.
Groups of 20 or more can take advantage of the group lockers (luggage baskets).
* We cannot take reservations in advance. Please apply on arrival at the main information desk.
---
Technoland