Toyota Group Building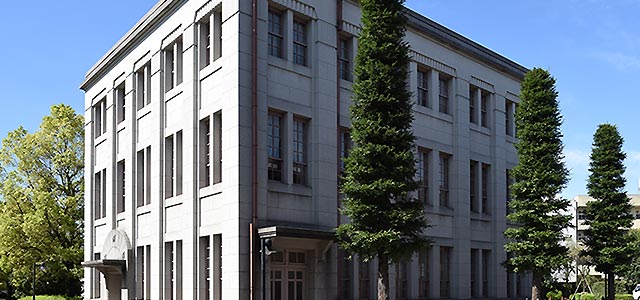 The Toyota Group building is the former office building of the Toyota Boshoku headquarters restored to the way it looked when it was rebuilt in 1925. The building played an important role in the creation and development of the group, such as hosting the general meetings which led to the establishment of Toyoda Automatic Loom Works, Ltd. (now Toyota Industries) and Toyota Motor Co., Ltd. This building offers exhibits featuring precious documents from the early days of Toyota, and provides an introduction to the founding principles of "Study and Creativity" and "making things."
Exhibit Structure
1Research and Creation (from Looms to Automobiles)

2The founding and history of the group companies

3Contributors to the creation and development of the group

4Origin Story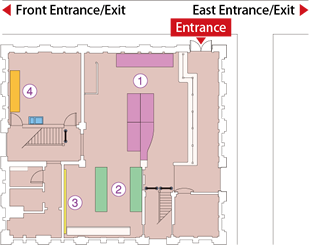 The first floor was once an office, and it features a subdued color scheme with a striking retro time recorder and lighting fixtures. There are four corners where you can view all kinds of materials in order. The largest space is occupied by the exhibit corner based on the theme of "Study and Creativity" which covers the course of development from looms to automobiles.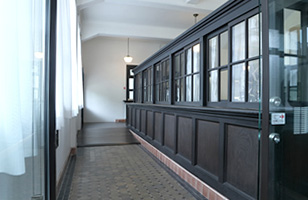 The counter evokes the time when this was the headquarters' office. It was the counter where paperwork and other documents were handled.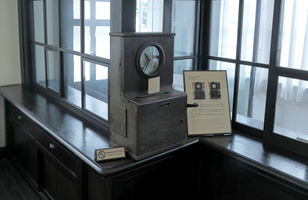 Made by Amano Manufacturing (now Amano Corporation), the wood frame time recorder is believed to have been manufactured between 1939 and 1942. The spring is wound each week, so it still keeps time today just as it did back then.