The Determination
~Establishing the Automotive Business in Japan~
Moving on to the Development of the Automobile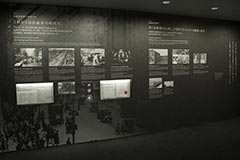 A waiting Kiichiro when he returned from his trip to sign the patent transfer agreement with Platt Brothers & Co., was a Toyoda Automatic Loom Works that had been hit hard by the Great Depression. Kiichiro sought to turn the business around by adding spinning machines to company's main product, looms. At the same time, he secretly began looking into the development of automobiles with young engineers. Using Smith Motor Wheel as an example, they made a compact prototype gasoline engine. With this, Kiichiro and his colleagues took their first step in the development domestic automobiles.
Establishment of the Automotive Department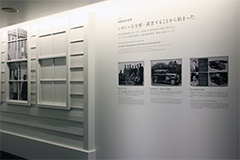 There was a strong opposition from both in- and outside of the company because entry into automobile business would require a huge capital investment. Kiichiro convinced President Risaburo Toyoda with the reasoning that the company now had the technical skill, Toyoda Automatic Loom Works was doing well, and that the Japanese government was introducing policies to support development of the automobile industry. On September 1, 1933, the Automotive Department Division was established and Kiichiro and his team began preparation on a full scale for a prototype model.