Renaissance
~Pulling through turbulent times and shifting to independent development~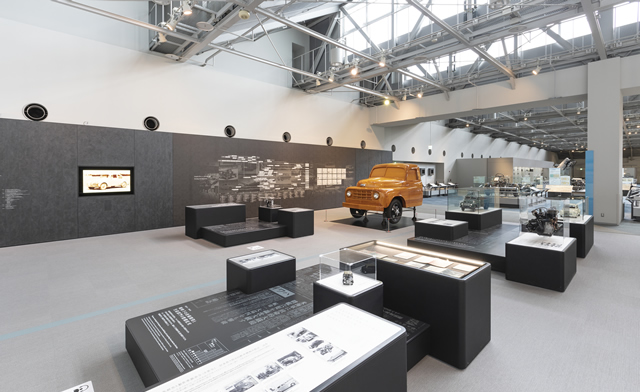 Forever researching and creating
While he worked tirelessly to build up the Japanese automobile industry, Kiichiro Toyoda also believed in the potential of individually initiated and original technological innovation to support industry development, as well as the value of continuous research and creation, and these beliefs inspired him to establish a research institute in Shibaura, Tokyo. There, Toyoda conducted research not just into automobiles, but also aviation—in which he had a keen interest—and, under wartime regulations, fuel sources which could potentially provide an alternative to gasoline.
Toyoda's passion for research led to the establishment of Toyota's Storage Battery Research Institute, Physical and Chemical Research Institute, and in 1960, its Central R&D Labs.
Technological innovation in wartime and the expansion of the manufacturing department
When war broke out and restrictions were placed on automobile manufacturing, Toyoda continued trial manufacture research in preparation for when manufacturing could be resumed. As government strengthened economic controls, in order to ensure a stable supply of the steel and machinery required for military trucks, the company was ordered to split off its steel and machinery departments, forming Toyoda Steel (now Aichi Steel) and Toyoda Machine Works (now JTEKT Corporation).
The end of the war brings new business opportunities and a revitalization of the automobile industry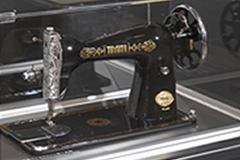 Immediately after the war, Toyoda began looking into potential areas for businesses focused on basic necessities in order to protect his employees' livelihoods in the event that he be unable to continue his automobile business. Of these new ventures, Toyoda's sewing machine and precast concrete housing businesses still survive to this day.
Once approval for automobile manufacturing was granted, in order to rebuild and reinvigorate the company, Toyoda split off its electrical fittings, rubber and car body departments, forming independent companies which went on to become Nippon Denso (now simply Denso), Toyoda Gosei, and Toyota Auto Body respectively.
Overcoming management crisis to develop a passenger automobile made using purely domestically produced technology
After the war, Toyota Motor Corporation faced a management crisis. Its management was able to narrowly avoid bankruptcy by obtaining bank loans and restructuring the company, splitting off its sales department. However, profits failed to recover, and personnel cuts led to a rising conflict between employees and management which compounded in a worker strike lasting two months.
Toyoda accepted responsibility, resigning from his position as company president. But the company would soon make a comeback when the outbreak of the Korean war brought a surge of orders for military trucks from the US Army.
Sadly, just as he was preparing to return to his presidential role, Toyoda passed away at age 57 due to illness.
Toyoda's dying wish to continue purely domestic automobile manufacturing has been carried on by his successors, and three years after his death, in 1955, this wish took shape in the Toyopet Crown.